Go to your Isagenix back office and click on "Contests and Promotions" then look for and click on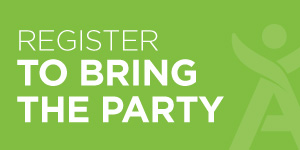 Or go to the link below, you will end up in the same place...
https://isagenixbusiness.com/are-promotion/
Tip: You do NOT need a paid Eventbrite account to fully register your event and tickets for your event can be FREE. But you do need an Eventbrite account... it can be the free version.
Isagenix just rolled out the best promotion I have ever seen in my Network Marketing career to help us build our teams/business!


1. You have to register your event.
See details below:
Once registered you will get an email from Isagenix that says... (they send out these emails every Mon-Wed-Fri)
Congratulations on registering your Guest Event!
We are so excited to support you in growing your business. Within 3 business days, we will email you 5 free enrollment codes and a $50 product coupon code! Please completely fill out the following information to officially register for the promotion and qualify for the benefits listed above.
After Registering my event I got this to take the survey!
2. Fill out the survey.
Congratulations on taking advantage of the Bring the Party Promotion! by registering your event on
IsagenixARE.com
. We know how much work goes into building your business, and we are excited that you have decided to share the Isagenix Opportunity by hosting your own event. In order to receive all of the offers from this promotion you must fill out the survey* below:
Please note, you will receive your coupons within 3 business days of filling out the survey. Happy sharing!
*the results from this survey will only be valid with an event registered on IsagenixARE.com.
Best,
Isagenix Regional Sales Team
I filled out a 10 question survey and got this message!
Thank you for completing our survey! You will receive your coupons within 3 business days. For any questions please email RSTPromo@Isagenixcorp.com.
3. Receive Your Coupon Codes!
Hello Charles,
Thank you for registering your event on IsagenixARE.com. We hope you have a successful event! Please find your codes below. (Codes have been changed for illustration purposes only)
1.
Free Membership Codes
(Valid with purchase of $149USD/$165CAD or more)
2.
$50 Product Coupon Code
(Expires 12/31/19)
Thank you,
Your Isagenix Sales Support Team
4. Order and APPLY your coupon!
Here is a short video I prepared to promote people taking advantage of this simple but powerful promotion.
https://youtu.be/s96EEt9tepA